Lake Angelus Community Information
Public Library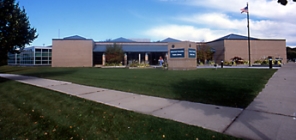 Our local library is:
Waterford Township Public Library
5168 Civic Center Drive
Waterford, MI 48329
248-674-4831

Hours of Operation:
Monday – Thursday: 9 am - 9 pm
Friday – Closed
Saturday: 10 am – 5 pm
Sunday: 1 pm – 5 pm

The library offers a wealth of services which you can check out here. It is part of an interlibrary network, which allows access to items from other communities. It also has a large "download" catalog for digital media.
Lake Angelus Little Free Library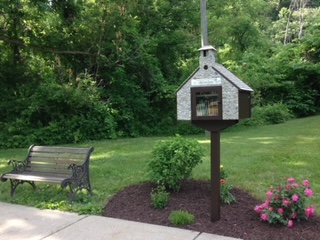 Lake Angelus joined the Little Free Library movement in October 2015, with a replica of our 1917 one-room schoolhouse and is located at City Hall just off the parking lot. The LFL is a free book exchange with the motto "Take a Book. Leave a Book", and an assortment of books for readers of all ages is available year round and around the clock.
There are over 105,000 Little Free Libraries located in all 50 states and in over 80 countries. Your next favorite book awaits! For more information contact Debbie and Paul McDowell, or read more about it at www.littlefreelibrary.org.
Schools, Charter / Schools of Choice, Private Schools
Public Schools
The public schools available to residents of Lake Angelus are:
Waterford
Pontiac
School of Choice
You can check the district boundary lines on this map: Oakland County School District Boundaries
Private Schools
There are a number of non-public schools in the Oakland County area.  You may find information about these institutions on a number of websites, including:
This information is provided for your consideration without any endorsement of any institution.
Other Helpful Links
Addresses
City Hall, 45 Gallogly Rd., Lake Angelus, MI 48326, 248-332-3916
Lake Angelus Police, 3575 Baldwin Rd., Lake Angelus, MI 48326, 248-332-1220